Tourist Attraction in Rajasthan for this summer vacation – Rajasthan is one of the incredible destinations that are best known for famous fair and religious significance. Whenever you plan a trip to Rajasthan, the first thought that comes to your mind is magnificent palaces and eye-catching forts and Rajasthan is enrich with many forts and monuments. Improving your entire engagement in this antiquated city are the most extravagant and all just about selected places which will make your vacation a wonderful one. Here is a list of top tourist attraction of Rajasthan that must be visit during summer vacation.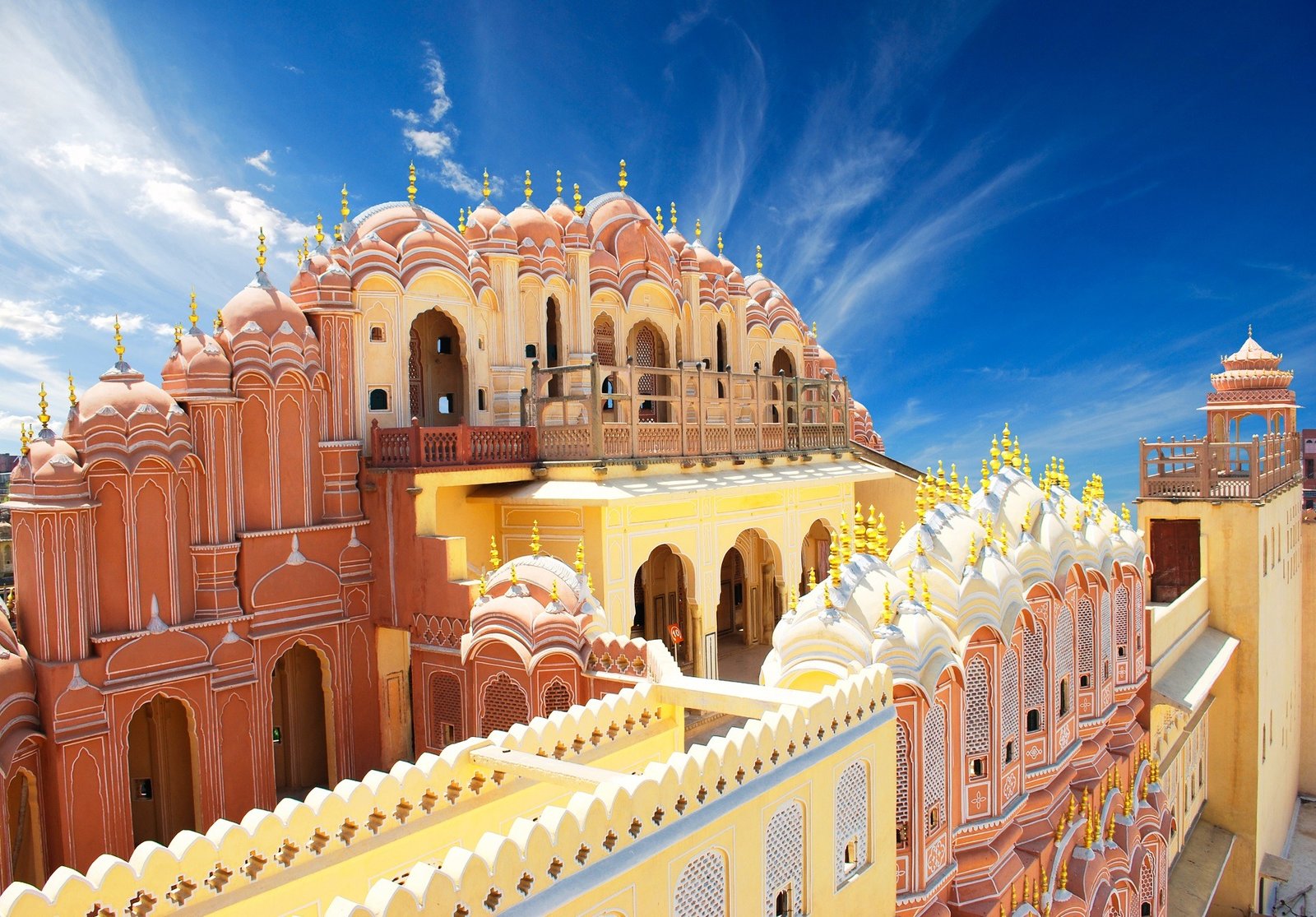 #Jaipur
The pink city "Jaipur" is a capital city of Rajasthan that sits on an edge of Thar Desert and is surrounded by Aravalli hills. Amber Fort, Nahargarh , Hawa Mahal, Jantar mantar and much more are some of the contrasting attractions of Jaipur. Jantar Mantar is UNESCO world heritage sites that take you back to the 18th century and it's also one of the major tourist attractions of Jaipur. If you are travelling this city for the first time from Udaipur than you can book Taxi Service in Udaipur at cheap price at reputed firm to reach this awesome place of Rajasthan read more: beautiful Palace in Jaipur
#Mount Abu
Mount Abu is only hill station in Rajasthan state that is situated approximately 1220 meters above sea level that is must visit place during summer. Boat cruises on Nakki Lake, trekking to beautiful and magnificent Hindu and Jain temples, Mount Abu is one of the famous tourist attraction of Rajasthan. One can do other activities also such as Paragliding, Boat Safari in this beautiful hill station. Nakki Lake is most famous lake in Mount Abu. It is an artificial lake that also provides boating facility. Visiting this place surely add new color in your life. Apart from this you can also enjoy horse riding at this famous hill station. Finally, visiting this hill station will provide memorable experience to you.
#Udaipur
Often refer as "Venice of East" and "City of Lakes" Udaipur is full of spiritual temples, beautiful gardens, historical forts and beautiful lakes such as Fateh Sagar Lake, Udai Sagar and famous Pichola Lake. City Palace that is one of the famous attractions of Udaipur is also known as one of the biggest palaces in Rajasthan. Built in 1559 by Maharana Udai Singh is a beautiful and grand building in Udaipur that is set on the banks of Pichola Lake. This city also have many beautiful lakes that captures lots of tourist heart during summer and one of the beautiful and oldest lake is Lake Pichola. It is a artificial lake that was built by tribesman Pichhu Banjara. Set on the backdrop of lush green hills Lake Pichola is one of the largest lakes in Udaipur. One can hire Taxi in Udaipur at best price to visit all the best attraction of city during summer season. Read more: Most Udaipur's Best places for Sightseeing
#Ranthambore
The land of Tigers,"Ranthambore" has one of the largest national park of Rajasthan. Ranthambore National Park is also popular in North India. Ranthambore National Park covers an area of 392 km sq and thus in erstwhile era, this place is used to be the hunting grounds of maharajas. The park is more popular due to the vast population of tigers. The park is nestled upon an edge of a plateau, and is bordered by two rivers (Banas and Chambal). In 1973, Government of India declared an area project Tiger Reserve and later on in 1980, it was declared national park. A fort is located inside the park that is where Maharajas feel relax after hunting session. The Ranthambore fort has been regarded as a World Heritage Site by UNESCO. Ancient temple, mosque, hunting pavilions, crocodile lakes are some of the other things that are found around the fort. These are best attraction to see in Ranthambore during summer.
Plan a trip to Rajasthan and visit all this tourist attraction in this summer by simply booking Taxi Services in Udaipur at best price from reputed firm or travel agency i.e. Udaipur Taxi Service.
Contact Details:
Call: +91 8890965106
E-Mail: ali.khan02@gmail.com