Full 1
Full 2
Full 3
You Will Never Want To Forget
Full 3 - copy
---
Taxi Service in Udaipur
---
Being a tourist in a Udaipur is one of the most amazing and cherished experiences in your life. The city, its culture, heritage, landmarks, customs and traditions are an attraction for everyone looking for an exotic experience. Everybody wants to do some sightseeing but not everyone knows where to go. That's where we come into play!

Looking for Car Rental in Udaipur? Then you are at the right place. Udaipur Taxi Service has its services spread across the various corners of Udaipur Rajasthan. Therefore, no matter whatever may be your requirement; we are ready to serve you with our valuable service. As we are working as a Car Rental in Udaipur and we hold a largest fleet of cars for hire service in all around the city of Udaipur, Rajasthan. We at Udaipur Taxi Service offer seamless services to the tourists coming to Udaipur. Our high-class fleet includes Toyota Inova, Innova, Xylo, Tempo Traveller and many other luxurious cars. Beyond just providing a taxi service, Udaipur Taxi Service is an excellent point of reference for tourist planning their trip to Udaipur. With exceptional customer service and unbeatable value, we prides itself in providing guests with the ultimate travel experience. Our motive is to provide safe, on time and affordable Taxi service in Udaipur area. We want to bring out a smile on our customer face by providing them top class services.
Best Price
Fares are defined to provide reasonable with good deals..
Customer Care
Udaipur Taxi Service live 24 Hrs to serve services via Email..
Home Pickups
Your driver is waiting for you at your gate for your comfort.
Easy Bookings
Make the taxi booking an easy and comfortable experience.
---
Book Your Taxi In Udaipur, Rajasthan
---
Udaipur Taxi Services is a renowned Taxi Service in Udaipur and Rajasthan. We are well versed with the details of the locale and can arrange for cab on based on your needs. They are affordable and can be booked online. This helps you to get rid of all hassles related to ordering a cab from our website, customers don't have to visit the call centre to book their ride they can do it through the website.
Renting a Taxi Service in Udaipur is just a click away. You can find a variety of taxis and cab services provided by reputed companies who run their business successfully for several years. Book Your Taxi in Udaipur, Rajasthan with Udaipur Taxi Service will help you to find the best taxi rental agency within your budget and offers, discounts on maintaining taxi service. Our quality services are backed by a dedicated team and experienced drivers who are professional and courteous. Book your taxi through us to get the most of your time. .
---
---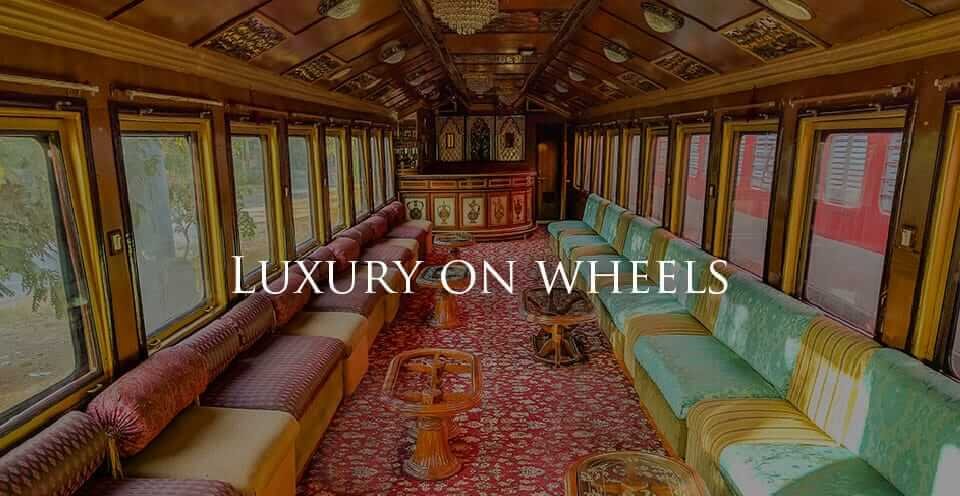 ---
---
RAJASTHAN - THE LAND OF KINGS, QUEENS OF NATURAL BEAUTY!
Famous Destination
Udaipur taxi service – a leading provider of taxi in Udaipur
Udaipur is a well-known city in Rajasthan and one of the most popular tourist destinations in India. Many people from all over India visit Udaipur every year because they like to visit this city and many others. Transportation in Udaipur is also very important because it plays an important role in making your trip comfortable and memorable.
It is widely known that Udaipur is a city of memories and heritage. The city has beautiful palaces and museums, which grab the attention of tourists from all around the world. The taxi service in Udaipur is sprawling & various. There are various taxi services available such as luxury car rental service, SUV rental service & others by which you can rent a taxi for a journey or for one day or for an overnight stay, or even for business purposes in Udaipur. Udaipur taxi service is leading provider of taxi in Udaipur. Specially designed for your convenience, we provide you with the most convenient and affordable taxi services in Udaipur.
Largest fleet of luxury and low-cost taxis in Udaipur with all varieties of vehicles from luxurious, air-conditioned cars to private cars, minibusses, and luxury vans, Udaipur airport transfer service is available at affordable prices. Our offer is one of the best full-fledged options available all around the city. We are proud to announce that we are working together with the best service at a reasonable price.
A Udaipur Car Rental Company can help you book a car for your schedule if you are going to visit nearby places like Ajmer Sharif, Delhi Udaipur, Neemrana Fort and other places. When it comes to Udaipur taxi service, thousands of tourists prefer hiring taxis from Udaipur taxi service because of the excellent services we provide our customers.
Book Your Taxi In Udaipur, Rajasthan
Udaipur is known as the "City of Lakes" as this city has more than twenty-five lakes. The city also hosts several sites and UNESCO World Heritage Sites including Lake Palace, Amber Fort, City Palace and Jantar Mantar Observatory. You can order a taxi in Udaipur, Rajasthan and get it at your desired destination or you can also book a cab for later use.
We provide you complete details of our services and also help you in making selections and finally we connect with the nearest willing taxi to travel with your family members. If you are looking for a taxi in Udaipur, for booking your taxi or for airport transfer or hotel transfer, then you should check our taxi booking service. We have very experienced drivers who are ready to serve you with no further delay. If you are looking for ways to get around in Udaipur, Rajasthan, you definitely need to book your taxi. You'll be able to find taxis at rates that are very low and you won't have to pay a lot at the end of the day.
Airport transfer
Airport transfer booking is our specialty. We arrange your transport to Udaipur clearly and efficiently, without all the hassles you may encounter with other providers. Our trained chauffeurs will be waiting for you at the airport, or are already on their way there by now. Reserve a car hire with us today and enjoy the luxury of a private car at your doorstep.
Outstation cabs
Outstation cabs are a boon for travellers who don't want to drive or rent a car. There are many outstation cab services in Udaipur, Rajasthan that can be used for travelling within a city or town. But it is important to know the kinds of services available for outstation travel before going for it.
Car rentals
We are proud to provide the best premium car rental in Udaipur, Rajasthan. Our knowledgeable and friendly staff are expertly trained to match your specific needs with one of our many vehicles, with their size, engine size, color, features and more.
Why ride with Udaipur taxi service?
Udaipur is a very special place full of history and culture. This makes it both beautiful and vibrant city, with a lot of things to explore and enjoy. To get the most out of this city, hiring Udaipur taxi service will help you reach your destination much faster than taking public transport or on foot. Udaipur taxi service has a wide range of taxis which can transport passengers from one place to another. When it comes to travel, we all prefer different options like hiring auto rickshaw or even taxi. However, in case when you have many important things on your mind like meeting with family members then it is better if someone else will be driving the vehicle and you can sit next to him or her.
But as our business is booming, traffic is a major issue here. For this reason, we have started providing Udaipur taxi service to solve this problem. The regular taxis here are too expensive and you will find too many people who want to take different way to reach their destination or there are some other reasons that they don't want to take a taxi. So if you are from Udaipur, then you can call us at any time and we will pick you up within 15 minutes for a nominal charge.
Your experience while on the road is so important. This is why we are always available 24 hours a day, 7 days a week to serve you in any situation. Our friendly staff strive to make your journey as easy and pleasant as possible. Make sure your travel through our service gives you all the services that you need and deserve, without fail or delay!
---
Latest Reviews
---
I booked a cab from Udaipur Taxi Service to visit delhi, I called them in night and booked this for urgently, I have to go delhi urgently so i called Bhavani Ji and they arranged a cab for me. They charged me 10 rupees per KM and this was affordable for urgent basis. Driver guide me best way to reach at my destination, I recommended this cab service for everyone in Rajasthan .

I booked AC car for family tour, At friday we think to go for a visit of golden triangle for 3 days, then i searched for it and found this website, I am glad to say that Udaipur Taxi Service is provide good cab for our tour, AC is working perfectly and car was clean and perfectly equipped with charger and music system.

"We had an unforgettable Travel experience with Udaipur Taxi service. Great personalized service! Do not hesitate to use Udaipur Taxi service. Highly recommend."
Call Me At +91-8890965106 & Have A Look At Our Hot Selling Cab Packages